At the Skin Investment Clinic, we pride ourselves on offering the best skin treatments, using the best products appropriate for your skin type and ensuring treatments are administered by the best people. Our aim is to offer a unique service, where we go above and beyond to resolve skin concerns and optimise skin health. 
We partner with a broader team, including Harley Street Doctors and Dermatologists for specialised treatments and can refer you to our other partners we work with for complementary services.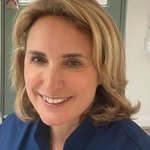 Dr Brazzini
Dr Brazzini is renowned for her clinical expertise comprising dermatologic surgery, skin cancer and cosmetic dermatology. After graduating from the University of Florence in 1998 with an Honours in Medicine, Dr Brazzini specialised in Dermatology and Venereology in 2002 before opening a private practice in Italy a few months later.
While working from her practice, she continued at the University of Florence, but in a different capacity: a researcher within the Department of Dermatology. Meanwhile, an opportunity presented itself: a highly regarded clinic on Harley Street, London, requested her expertise with their clients. 
Since emigrating to the UK, her network within the field of dermatology grew and was shortly in demand amongst other private clinics across London and back home in Florence. By 2008, she was working in the Dermatology Department of several NHS hospitals, including Charing Cross Hospital, Hammersmith Hospital, and Ealing Hospital, where she is currently an Associate Specialist.
Dr Brazzini has travelled to the Middle East, where she treated hundreds of patients over a 10-year period, before becoming a partner with The Skin Investment Clinic.
Dr Brazzini's Treatments at The Skin Investment Clinic
Dr Brazzini provides a variety of treatments here at The Skin Investment Clinic including Mesotherapy, Microneedling, Mole Check, Mole Mapping, Mole Removal, Dermabrasion, Skin Peels, Acne and Scarring Treatments, Laser Treatment, Skin Rejuvenation, Tattoo Removal, Acne, Cysts, Moles, Psoriasis, Rash, Moles, Rosacea, Scarring, Scleroderma, Warts, Vitiligo, Skin Cancer, Skin Tags.
Dr Brazzini Co-Founded Kivu Skincare
Beyond her partnerships at skin clinics across London and Florence, Dr Brazzini co-founded Kivu Skincare. It's an innovative brand with several specialist products designed for sensitive skin, perfume-free and non-comedogenic. 
Dr Brazzini Memberships
Dr Brazzini maintains and grows her network as a member of the European Academy of Dermatology and Venereology, the International Society of Dermatology, the Women's Dermatologic Society and the European Society of Laser and Aesthetic Surgery.
---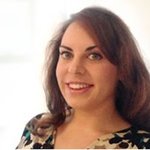 Dr Kate Antrobus MBBS DFSRH MRCGP
Kate is a General Practitioner that lives and works in London. She qualified from the University of Manchester and now practices in London.
Kate is able to prescribe privately a number of different medical treatments for acne and also administer Botox and Dermal Fillers.
---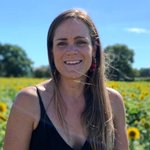 Lucinda Crutchfield
Lucinda is the owner of the Skin Investment Clinic Winchester and offers a range of treatments to clients locally. She has lived in Hampshire all her life, being educated at Farleigh and St Gabriel's, followed by a degree in Midwifery from the University of Southampton.
Since 2008 she has worked in the Birthing Centre at Southampton Hospital and she became a Sister in 2012. Through her work with expectant mothers Lucinda was always fascinated by the effects of hormones on the condition of skin and in 2021 she began more detailed training to become an Aesthetic Practitioner.
She lives near Stockbridge with her family, including two young children and three dogs.
---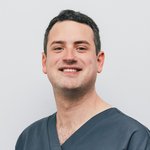 Dr Daniel Hunt BSc, MBBS
Dr Daniel from Imperial Aesthetics is a medical Doctor and Aesthetician from Chalfont St Giles, Buckinghampshire. Dr Daniel Hunt began his medical training at Manchester University, where he earned a Bachelor of Science in Anatomy. Dr Hunt then went on to study Medicine at Imperial College London, where he graduated with a Bachelor of Medicine and a Bachelor of Surgery.
Dr Hunt began his career working for the NHS. It was during this time that he developed a passion for aesthetics and began training on Harley Street, London. With an in-depth understanding of facial anatomy, meticulous attention to detail and a professional, friendly and honest approach, Dr Daniel Hunt ensures each patient who attends the face and skin clinic in either location receives a detailed assessment, bespoke treatment plan and excellent standard of care that will enhance their natural features and beauty. 
Dr Hunt joins Lucinda in Hampshire and Holly in Surrey once a month to offer aesthetic injectables, Tixel treatment and Observ Skin Analysis.
---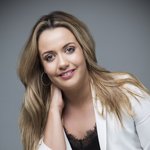 Olivia Todd
Olivia trained at the renowned Glauca Rossi School Of Makeup (no 1 makeup school in the UK) in all aspects of fashion and media makeup. She is a strong advocate for the natural makeup movement, renowned for her skills in creating a glowing, highly glamorous look, whilst maintaining a clean and classic aesthetic.  Her unique skills in making skin luminous, whilst playing up and enhancing strong facial features, such as eyes, lips and cheekbones has made her in demand for London's elite, as well as brides and clients worldwide and throughout the UK. She is often referred to as 'The Glow Queen.'
Olivia works regularly on shoots and TV, she has extensive experience creating makeup that translates beautifully both in real life and on camera. Her clients include celebrities, fashion and beauty brands, music videos, national newspapers and publications and she is a regular makeup artist on QVC. 
For bookings and more information about Olivia please follow this link 
---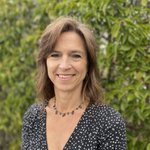 Dr Alex Standring & The Surrey Park Clinic
Menopause Specialist:
Dr Standring qualified from Bristol University in 1990 and did further training as an Army GP for seven years working in Germany, Belize and Canada. After leaving the army, Dr Standring started working as a GP in Surrey and also worked at the Woking Family Planning Clinic and at St Peter's Genitourinary Medicine Department. Dr Alex Standring is a menopause specialist on the British Menopause Society register.  Having personal experience of the menopause, she strongly believes that all women should have access to informed medical advice and personalised treatment of their symptoms. She is a highly experienced GP with a particular interest in women's health. She finds menopause work to be incredibly rewarding and enjoyable  and  feels privileged to be able to use her wider experience to help patients, many of whom have been suffering for far too long.
To book a consultation with Dr Standring at The Surrey Park Clinic, please click here. 
The Surrey Park Clinic - a women's health clinic with a difference:
For women of all ages and stages of life, The Surrey Park Clinic is there to support, listen and give you the healthcare you deserve.

Painful periods, gynaecological problems, menopause, in-fertility, recurrent miscarriage, fertility preservation and pregnancy care, they will support you along your journey. They also understand how important it is to treat you as a whole person and offer services that complement your treatment, such as counselling and women's health physiotherapy.

The Surrey Park Clinic understands that every one of us is different, so ensuring every patient is treated as an individual is at the heart of what we do.

Their mission is to help you lead a happier, healthier and more fulfilled life by giving you exceptional treatment and care.

For more information or to book an appointment, please visit www.thesurreyparkclinic.co.uk or call 01483 454016.
---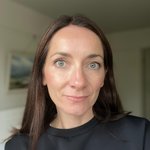 Sarah Crouch
Since qualifying as a Registered Nurse in 2001 with a 2:1 Adult Nursing BA (hons) from Oxford Brookes Sarah started her NHS career at the Chelsea and Westminster Hospital and worked in a number of Surgical Specialities. She has presented at the International Nurses Conference in Japan, the Royal College of Surgeons Edinburgh and has published in surgical journals. Upon completion of a MSc in Advanced Nursing Practice from Kings College London, Sarah clinical led the regional Plastic Surgery Hand Trauma Unit based at St Georges in Tooting.
After settling in Surrey, where she lives with her family, Sarah worked in an advanced clinical role in Emergency Services. A long running interest in evidence based skin health has led Sarah to developing a specialist service in aesthetic and cosmetic dermatological conditions.
---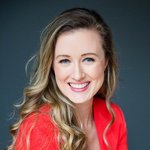 Kim Haslam B.A (Hons), DipION, MBANT, CNHC, mIFM, mRSM
BANT-Registered Nutritional Therapist, Functional Medicine Practitioner & Skin Specialist and Clinical Nutritional Therapist.
Kim Haslam is the founder of The Clear Skin Journey, a nutrition-led functional medicine programme that address acne from its root causes. Her inside-out approach to acne is a truly personalised system that gets to the bottom of bad skin for good.
By mapping her clients' individual health factors such as hormonal balance, nutritional status, stress and inflammation levels, liver detoxification, microbiome diversity and genetic predispositions, she creates a map of factors that are contributing to her client's less-than-optimal health. This generates a clear path forwards on the journey towards clearer skin and better health in ways that that will really work for her clients as individuals.
For nutritional advice, please contact Kim here.
---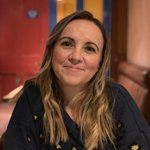 Lisa Lally
Lisa has been in the beauty and skincare industry since qualifying as a beauty therapist in 1996. Since then Lisa has worked and run clinics in the local area. She is hugely passionate about skin having suffered with acne as a teen and ensures her clients' treatments are tailored to their individual skincare needs. Lisa is a warm and caring therapist and joins the Farnham Clinic team to offer amazing facials.