At the Skin Investment Clinic we are able to provide a wide range of skin treatments for our clients but it's impossible to cover everything.
For services we can't ourselves provide, for example Botox and Dermal Fillers and Dermatology, we organise referrals to Harley Street Doctors and Dermatologists, which can even take place at our clinic in Surrey, for our established clients.
Two of the practitioners we recommend are: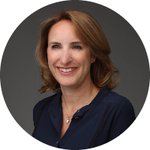 Dr Benedetta Brazzini
Dr Benedetta Brazzini is a Consultant Dermatologist currently based at private practice on Harley Street and her current NHS post is Ealing Hospital, London North West NHS Healthcare Trust. She consults in private practices in London and Florence, Italy. Her areas of specialism are Cosmetic and Aesthetic Dermatology and her areas of interests include age ageing, melasma, acne, acne scarring, dermal fillers, laser treatment and chemical peels.
Dr Brazzini qualified as a dermatologist in 2002 at the University of Florence, Italy. She is a Member of the European Academy of Dermatology and Venereology, the International Society of Dermatology, the Women's Dermatologic Society and European Society of Laser and aesthetic Surgery.
Diseases, Medical Tests and Treatments
Mesotherapy, Microneedling, Mole Check, Mole Mapping, Mole Removal, Dermabrasion, Skin Peels, Acne And Scarring Treatments, Laser Treatment, Skin Rejuvenation, Tattoo Removal, Acne, Cysts, Moles, Psoriasis, Rash, Moles, Rosacea, Scarring, Scleroderma, Warts, Vitiligo, Skin Cancer, Skin Tags.
---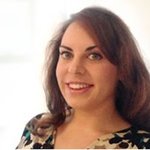 Dr Kate Antrobus MBBS DFSRH MRCGP
Kate is a General Practitioner that lives and works in London. She qualified from the University of Manchester and now practices in London.
Kate is able to prescribe privately a number of different medical treatments for acne and also administer Botox and Dermal Fillers.
---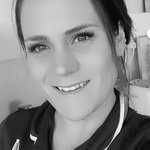 Lucinda Crutchfield
Lucinda is the owner of the Skin Investment Clinic Winchester and offers a range of treatments to clients locally. She has lived in Hampshire all her life, being educated at Farleigh and St Gabriel's, followed by a degree in Midwifery from the University of Southampton.
Since 2008 she has worked in the Birthing Centre at Southampton Hospital and she became a Sister in 2012. Through her work with expectant mothers Lucinda was always fascinated by the effects of hormones on the condition of skin and in 2021 she began more detailed training to become an Aesthetic Practitioner.
She lives near Stockbridge with her family, including two young children and three dogs.