Treatments |

Broken Veins
Broken Veins (telangiectasias) and other vascular disorders
It is possible to remove broken veins from your legs and other parts of your body. 
Many factors cause broken veins, including sun exposure, smoking, drinking, hormonal changes, genetic predisposition, and weight. The gold-standard treatment for small leg veins is sclerotherapy.
Patch test
£50.00 
Treatment
£200.00 per session 
Does leg thread vein removal hurt?
Sclerotherapy can be slightly uncomfortable but not painful. You might feel the prickling sensation of the needle, but the pain is minimal. If you are concerned, the Doctor can apply a numbing cream before the treatment.
What results will I see from a leg thread vein removal treatment? 
Our clients report a reduction in unwanted veins by as much as 75% following one to three treatments. 
How long do the results last? 
The results are permanent. However, if you are prone to leg thread veins you may need occasional maintenance treatments if your vessels reappear. 
What are the side effects after the treatment? 
You may notice some swelling or slight bruising, but this is temporary and will usually fade within a few days to reveal clear and healthy skin. 
How do I get rid of spider veins on my legs? 
Sclerotherapy is an injection of saline solution which disperses the thread veins. 
Is there any preparation before the treatment? 
Our experts specifically designed our leg thread vein program and selected products from our range of high-quality skincare brands.
Before the treatment, you should protect your skin with a high factor sun cream. Also, avoid using fake tan before treatment.
What aftercare advice should patients be aware of? 
The skin must not be tanned (including fake tan) and avoid excessive sun exposure six weeks before treatment.
 In addition:
Refrain from using products containing Vitamin A three days before your treatment 
Excessive heat such as saunas, steam rooms, or aerobic activity should be avoided three days after treatment to avoid friction to the skin
How can I prevent leg thread veins? 
You should maintain a healthy weight to reduce pressure on the legs, stay mobile and avoid sitting or standing for hours and try to walk around every 30 minutes. 
Regular exercise is encouraged to improve circulation, and where possible, elevate the legs when sitting down.
You should also avoid tight clothing that can restrict blood flow, avoid overuse of hot tubs, and saunas which can cause veins to swell, or try wearing compression stockings which will help improve blood flow and prevent further thread veins.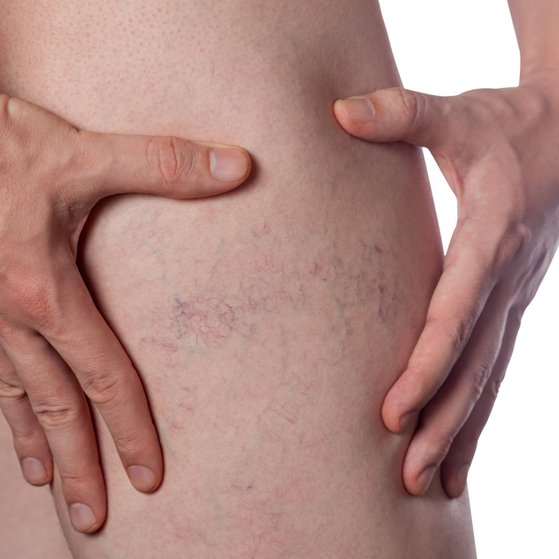 Before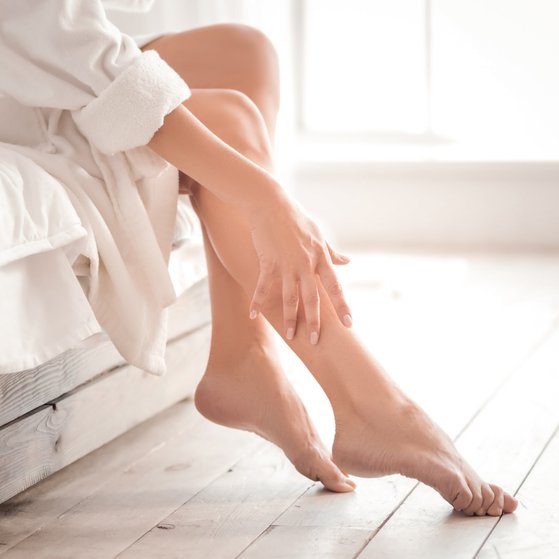 After