Treatments |

Chemical Peel
What is a chemical peel treatment?
A chemical peel is a pharmaceutical grade peel. A chemical peel is a dermo-cosmetic procedure that consists of provoking accelerated skin regeneration in a controlled manner through application of chemo-exfoliation agents that are used to act on different layers of the skin.
What are the benefits of this?
The peeling action causes the elimination of the external layers of the skin with the objective of stimulating collagen, elastin and glycosaminoglycan production, thus enhancing its physiological and mechanical characteristics.
Objectives
Purify and oxygenate the skin, leaving it moisturised and free of impurities

Close open pores, improve the texture of the skin and increase he thickness of the epidermis

Address the effects of skin ageing, softening wrinkles and adding turgidity

Unify skin tone, add luminosity and smooth cutaneous imperfections

Lighten and attenuate pigmented lesions, providing a depigmenting effect.

Reduce the manifestations of acne and improve the appearance of scars.
Do different peels work deeper than others?
Yes, chemical peels can be classified into four levels, depending on its depth of action, which in turn correlates with the nature and intensity of the lesions to treat.
Highly superficial (superficial stratum corneum) – increases uniformity of skin tone for a more luminous appearance.
Superficial (epidermal to basal layer) – stimulate epidermal growth by removing the stratum corneum. This causes skin to flake in a similar way to that occurring after excessive exposure to the sun.
Medium(papillary dermis) – medium peels affect papillary dermis, causing significant flaking by inducing superficial dermal inflammation. It completely removes the epidermis, which then renews until fully regenerated. Medical only.
Deep (reticular dermis) – deep chemoexfoliation leads to an inflammatory reaction of the reticular dermis, inducing collagen and elastin fibre reconstruction. Advanced medical i.e dermatologist
What makes some go deeper into the skin that others?
Chemical peels reach distinctive depths depending of different factors such as skin typology (history, thickness, integrity of the epidermal barrier), type, concentration and PH level of the substance used and the skin preparation and application techniques used in performing the treatment.
Can peels be used on all skin types and phototypes?
No. Peels are selected on the basis of the nature of the cases to treat, as well as patient's individual characteristics, especially the phototypes. Low phototypes present less risk of suffering PIH (post inflammatory hyperpigmentation's). You should always determine the advisability of performing chemo exfoliation on high phototypes (type 5 and 6) patients.
Can the peels be combined?
Yes, more than one peel can be performed in the same session to achieve maximum and deeper results. The peels however should be removed and neutralised between each application.
How many sessions are recommended?
This does generally depend on the peel being used. A lot of our medical peels the TCA in particular, should only be performed once every twice a year. However, our highly superficial, superficial and medium strength peels are generally able to be performed in sessions of six treatments, within two weeks between each treatment.
Is there are recommended homecare to prepare the skin prior to a peel?
The brightening peel booster and the resurfacing peel booster is recommended to be applied nightly to the skin 15 days prior to a skin peel to prepare the skin.
Is there any specific aftercare that should be followed?
The client should be using mesoesethic hydra milk cleanser, hydratonic, fast skin repair, hydra-vital factor k and moisturising sun protection SPF 50+. This is all available as a pack called the post peel pack which is recommended for use following any of our peel treatments. Using the products will reduce irritation, peeling and chances of having any adverse reactions.
Is it recommended to combine peels as a maintenance treatment following your recommended sessions?
Regular maintenance peels, several times a year, sustain the skin's healthy appearance improving texture and providing a preventative, anti – ageing effect. Peel frequency is dependent on the type of peel being performed, as session can be repeated generally up to 4 times a year to maintain results.
Can peel treatments be combined with other treatments?
As well as being a highly efficient treatment for skin ageing, acne and pigmented lesions, mesopeel is an ideal tool for optimising other medical aesethic procedures such as mesotheraphy, botox, radiofrequency, micro needling among others.
Are Skin peels safe?
Yes, our skin peels are completely safe and undergo stringent testing on all skin types and tones: first by the manufactures, and during the training of our practitioners. During treatment your eyes and hair will be protected.
Do chemical peels hurt?
You may experience a slight tingling sensation as a peel works during your treatment , but this is completely normal.
How will I feel during a skin peel treatment?
A non-toxic chemical solution is applied to the skin surface and absorbed, before releasing the active acid component, which then works from within the skin. This treatment can be used without ant problems on the delicate areas around the lips and eyes. Some peels can lead to light swelling of the affected area or peeling of the skin for a few days after their procedure. A trained expert can give you the advice you need on the right type of peel for you, devising a tailored treatment plan to achieve optimum results.
Is a skin peel treatment right for me?
Skin peels can be used to treat a whole range of skin complaints, including wrinkles, fine lines, acne and acne scarring, age spots, enlarged pores, dark areas and sun damaged skin. This treatment is ideal if you are looking to quite literally give your skin a fresh start. Book a consultation with one of our trained experts to discuss which skin peel is best for you.
What happens after a skin peel?
After the first treatment and starting on your skin preparation regime you will notice improvements. Your skin will feel softer and look subtly younger. Further regular treatments will ensure you achieve your desired results. At The Skin Investment Clinic we pride ourselves in having a supportive aftercare regime catered to the individual to ensure you get the desired results with regular support from us.
How much does it cost?
A chemical peel treatment costs £125 and is recommended for the best results to be repeated every 2 weeks for a course of 6.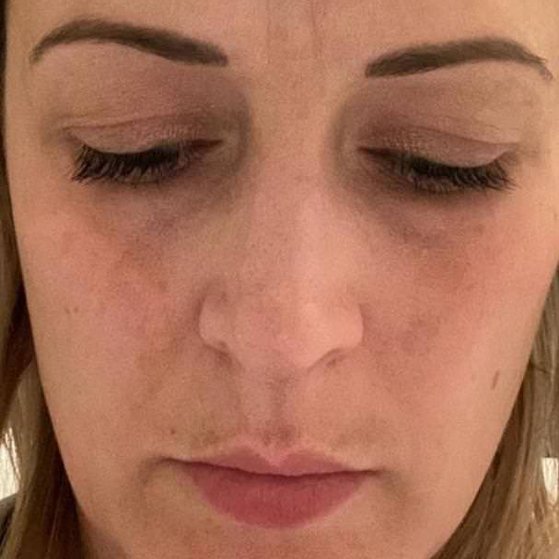 Before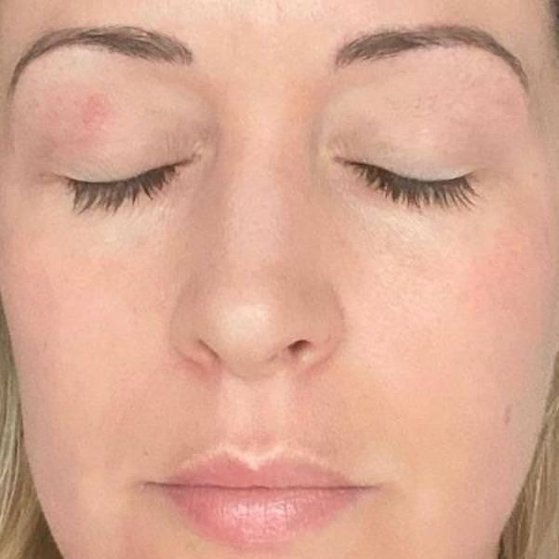 After