Treatments |

Dermal Fillers Farnham / Winchester

If you're looking for dermal fillers in Farnham or Winchester, look no further than The Skin Investment Clinic. Our dermal fillers treatment involves injecting a medically developed solution under the skin with a fine needle to restore lost volume, enhance facial features and plump and fill lines, grooves, or sunken areas.

At The Skin Investment Clinic, we only use high-quality products, and we use Juvederm. Administered correctly by a medical professional, dermal fillers can subtly smooth, soften, contour, and tone the skin, restore youthful plumpness and enhance and define your features.
TYPES OF DERMAL FILLERS OFFERED IN FARNHAM
We offer the following types of dermal fillers in Farnham and Winchester: 
Cheek fillers to add volume and lift the cheeks 
Non-surgical rhinoplasty to reshape the nose with a non-surgical nose job 
Tear trough fillers to instantly revive and refresh your under-eyes, reducing dark circles
FREQUENTLY ASKED QUESTIONS ABOUT DERMAL FILLERS
WHERE CAN DERMAL FILLERS BE USED?
Dermal fillers treat a range of skin concerns, including lack of volume and shallow to deep wrinkles and folds. 
Popular areas to add volume and fullness include the lips, cheeks, and bridge of the nose. Popular treatment areas for smoothing, adding volume, plumping lines, and wrinkles around the forehead, tear troughs, mouth, smile marionette and lipstick lines, jawline, and chins.
YOUR DERMAL FILLERS CONSULTATION, WHAT TO EXPECT?
Your dermal fillers consultation will be with a doctor who will assess your needs and suitability to determine the most appropriate form of treatment. During your consultation, you will be able to answer any questions you may have about your skin concerns and receive personalised advice. If the decision is taken to proceed with the filler treatment, the doctor will be able to carry out the treatment in the clinic, in Farnham or Winchester.
WHAT HAPPENS AFTER DERMAL FILLERS TREATMENT?
At The Skin Investment Clinic, dermal fillers are only ever administered by a doctor who will conduct a post-treatment review to ensure you are happy with the results. They will also follow up with you post-treatment and answer any questions you may have. Afterwards, there may be some swelling or bruising, with the swelling usually fading within 48 hours and any bruising fading within a fortnight.
WHAT HAPPENS WHEN DERMAL FILLERS WEAR OFF?
Over time, the body's semi-permanent dermal fillers will be naturally metabolised, and repeated treatments are needed to achieve the same desired results.
WHAT IS IN DERMAL FILLERS?
We use the highest-grade dermal filler solutions, which are administered at varying levels of thickness depending on the area to be treated, in order, to achieve the best possible results. 
We use Juvederm which is made from bi-compatible, bio-degradable materials and contains hyaluronic acid. It replaces the naturally existing substance in your skin that repairs damaged tissue and absorbs water to create a plumping effect.
WILL I LOOK DRAMATICALLY DIFFERENT? 
No, you will not look dramatically different after the treatment – our practitioners work like artists, using the natural contours of your face for guidance, and your facial expressions will remain unaffected. Your doctor will discuss the best plan to achieve your desired results during your consultation.
WHERE ON MY BODY CAN I HAVE DERMAL FILLERS?
Popular areas to add volume and fullness include the lips, cheeks, and bridge of the nose. For smoothing and plumping lines and wrinkles, popular treatment areas include around the forehead, eyes, mouth, chin, neck, decolletage, and hands.
ARE DERMAL FILLERS SAFE?
At The Skin Investment Clinic, anyone seeking injectable treatments with dermal fillers in Farnham or Winchester is given an in-depth consultation that examines motivation and expectations.
DO DERMAL FILLERS HURT?
Unlike surgical facelifts or implants, dermal fillers require no cuts, incisions, or stitches. The procedure may involve some light pain or mild discomfort. 
Depending on the area being treated, the treatment usually takes 20-30 minutes, and patients describe it as a tiny scratch as the needle goes in, with a slight stinging sensation as the filler is applied. We can use a local anaesthetic to numb the area for those feeling anxious.
HOW LONG DO DERMAL FILLERS LAST?
A doctor delivers each treatment to achieve optimum, natural-looking results. Results begin to show immediately after treatment and can last up to 12 months, depending on the product used and the area treated. Lip fillers can last up to 6 months.
WHAT HAPPENS AT MY DERMAL FILLER CONSULTATION?
You must achieve the results you want, and we believe this starts with a thorough consultation. Appointments are never rushed, and our highly trained practitioners take the time to discuss aspects of your skin you may be unhappy with, your desired results, costs, and timings. Our aim is for you to leave your consultation feeling confident, fully informed, and looking forward to your treatment.
CAN DERMAL FILLERS LIFT JOWLS?
Dermal fillers can be used to add structure and definition to the jowls. Administered by a medical practitioner, they can subtly smooth, contour and tone the jowls, helping to define your features. 
WHAT DERMAL FILLERS ARE THE BEST?
At The Skin Investment Clinic, we only use the most trusted, semi-permanent fillers on the market – Juvederm. This type of dermal filler is based on hyaluronic acid. It is a naturally occurring sugar found in the body and designed to make sure your face doesn't appear frozen and that you will have a natural look whether you are frowning, laughing, or smiling.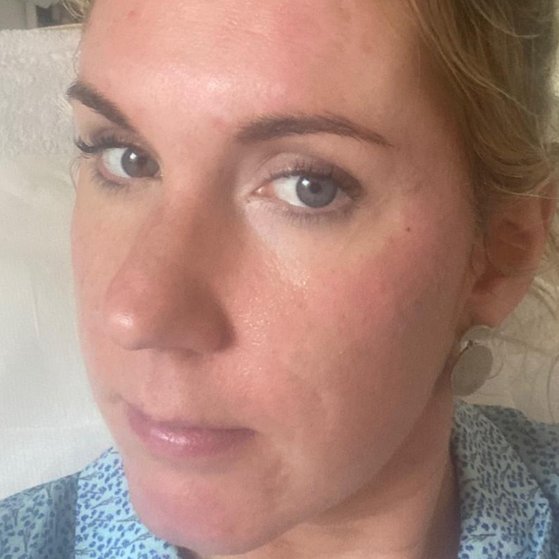 Before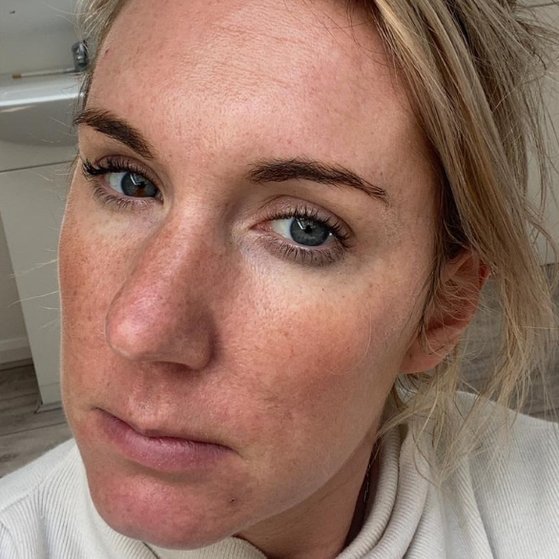 After