Treatments |

Plasma

Plasma skin tightening and excess skin removal is performed using an electric current that produces a plasma arc, which vaporises the top layer of the epidermis at a specific point. These plasma ablation points create a skin tightening and healing response that can be used to tighten stubborn areas and remove excess skin, in particular around the eyes (blepharoplasty, eye-lift) and neck. The device can also be used to remove areas of pigmentation, permanent wrinkle lines and scars. The procedure is known by a number of different names such as fibroblast treatment and plasma skin resurfacing. 

The device operates at a distance of 1mm above the skin surface and creates a small electrical arc at its tip. This arc is called a plasma arc. When this plasma arc touches the skin, it vaporises a millimetre sized dot on the surface of the skin, a process called sublimation. This enables the treatment imprint to be wider and shallower than traditional thermal only devices. This dot minimally tightens the skin in its vicinity. Many points are applied together creating a so-called "reduction grid". Through the application of these grids in very specific patterns, we can tighten or remove excess skin.

We use the Accor® Plasma Pen, developed in Austria and the UK. This is a real alternative to skin tightening surgery. The combination of plasma and low frequency (NF+) technology, makes this plasma pen unique, world-wide. The procedure itself is performed using local anaesthetic which minimises discomfort. The tightening effect begins immediately and will continue to improve significantly after treatment. The treatment creates an area of dots (reduction grid) where the skin has been ablated, these act as focal points for tightening. These dots will form scabs and then heal after treatment to produce further tightening. Excess skin is vaporised and areas of pigmentation can be resurfaced using this device. It should be noted, that this procedure will cause discomfort and swelling post-procedure. It is extremely important that you follow the after-care guidelines. Healing will take a minimum of 4-5 days depending on the area treated. It may take up to 2 weeks before full recovery. Hence, it is extremely important to plan the procedure around your schedule and commitments.
Application Areas
Blepharoplasty - Eye lift: Removal of excess/baggy skin around the eyes (upper or lower).
Reduction of wrinkles: 

Crow's Feet.
Forehead Wrinkles.
Frown and worry Lines.
Smoker's Lines (upper-lip wrinkles).

Reduction of pigmentation: e.g. age/sun spots, liver spots, hyper-pigmentation.
Scar reduction/improvement.
Removal of skin tags and warts.
Lower Eyelid Lift
The A|C|C|O|R ® Technology
We at The Skin Investment Clinic have been through the intensive ACCOR® training and certification process and are accredited and insured to deliver this treatment at our clinic in Surrey.
NF+ Technology – The ACCOR® Fibroblast Cosmetic Corrector was the first Plasma pen to utilise a low frequency delivery of the plasma arc. This enables the treatment imprint to be wider and shallower than traditional thermal only devices. The benefits of which are a greater tightening effect allowing for better results, a quicker healing process and less down time to the client.
ACCOR® have been supplying the German market since 2013 and has established partners across the globe. With 1000s of successful treatments delivered coupled with a commitment to continuous development.
Key Benefits of the Accor Cosmetic Plasma Pen:
Multiple treatment applications
Next generation NF+ technology 
Better results - quicker recovery 
Non-invasive 
Tightening effect continues after treatment 
Proven clinical record since 2013 
Fully Accredited (By Accor) and Insured 
German design and UK manufacture 

How many treatments will I need? 
In many instances a single treatment will suffice, however sometimes two or more treatments may be required, at least 3 months apart. We will advise you on the best course of action and follow-up treatments are at a reduced price in most instances.
What are the side effects and down-time after treatment?
This is an ablative skin technology which will initially mark the skin and there will be redness and swelling. The area will usually form a small scab within a day or so and should be fully healed within 2 weeks. The initial swelling and redness will be most apparent in the first few days. We will provide you with a concealer product to minimise the effect. Most people organise to have a few days off (e.g. weekend, or long weekend) after the treatment.
Are the results permanent? 
Yes results are permanent. However, further maintenance treatments to reduce future aging may be required, usually 12-24 months apart.
Upper lid (excess skin)
A single treatment is usually sufficient but may need a touch up treatment 
Single Treatment
£350
Touch up Treatments
£125
Upper Eyelid (fat cells)
Course of 2/3 required until satisfied
Initial Treatment
£350
Touch up Treatments
£125
Lower Eyelid 
Results dependant on tissue base
£175
Crows feet
Included with lower eyelid 
£100
Skin tightening – facelift 
Course of 2/3 treatments required 
Lower third Mouth/marionettes/cheeks/left and right chin
£380
Course of 2
£700
Course of 3
£1,000
Frown lines
£200
Glabella
£175
Skin tags 
30 min treatment up to 6 removals 
£60
Age spot removal 
Single: £25
Per 10: £150
Stomach (mummy tummy) stretch marks and loose skin tightening
60 mins: £450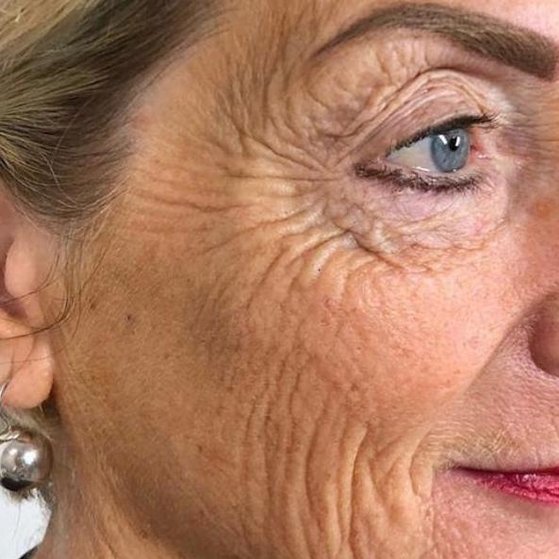 Before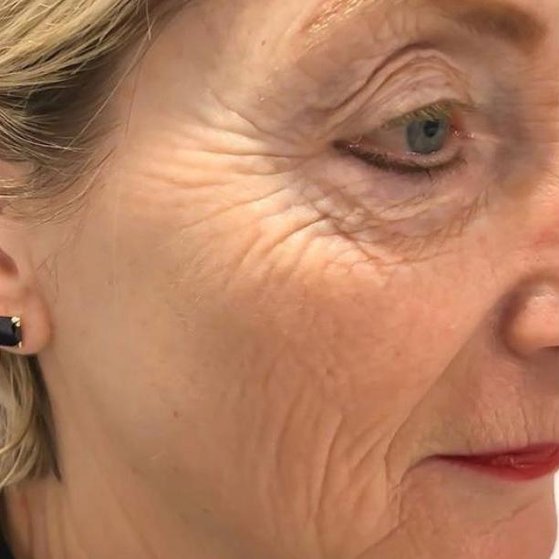 After