Treatments |

Thread Lifts
What is a thread lift?
Over time, changes to the shape of the face and its appearance occur due to age-related alterations in facial skin strength and elasticity, together with fat, bone, and cartilage loss.
A thread lift is a minimally invasive, rejuvenating treatment that uses specialised surgical threads to lift and regenerate sagging skin on the mid-face, jowls, and neck, giving a tighter, more youthful appearance.
The threads usually dissolve over 6-12 months, and in this time, they stimulate fibroblast cells to produce more collagen that further rejuvenates and brightens the skin. 
Consultation
£100.00
Treatment
from £300.00
How do face thread lifts work?
Administered correctly by a medical professional, face thread lifts gradually stimulate collagen production to restore facial volume and smooth out deep lines and wrinkles. 
At The Skin Investment Clinic, we use a brand called Silhouette Soft thread lifts. Silhouette Soft are designed to treat the signs of ageing and give you a naturally refreshed appearance. It is suitable for men and women and offers a unique dual effect – the immediate lift and the long-term collagen regeneration. 
Silhouette Soft threads are made from absorbable polylactic acid sutures. The threads dissolve and help stimulate your skin's collagen production. Using a needle, they are inserted under the skin (without any incisions) to elevate the sagging tissue in problem areas.
What are the benefits of thread lifts?
Thread lift treatment can treat the following skin concerns and have a range of benefits:
Hollow cheeks – loss of volume from our cheeks is very ageing but a thread lift can trigger collagen production which fills the hollow.
Jowls – as we age and gravity takes its toll, jowls can form around the jawline and can create the effect of excess skin.
Sagging cheeks – age-related sagging of the cheeks can be rectified by thread lift treatment.
Deep wrinkles – folds and lines around the nose and chin are caused by fat pads in our face slipping due to age.
Your thread lift consultation: what to expect? 
Your thread lift treatment will be with a doctor who will assess your needs, suitability and determine the most appropriate form of treatment. During your consultation, they will be able to answer any questions you may have about your skin concerns and give you personalised advice. If the decision is taken to proceed with thread lift treatment, they will carry out the treatment in-clinic.
Can Thread Lifts be used for Jowls? 
Thread lifts can be used to lift the jowls and redefine the jawline. As a result of the repositioning of the tissues, a long-lasting and reshaping of the face and neck contours is achieved.
Are thread lifts painful? Depending on the area, the treatment usually takes minutes. Your medical practitioner will use a local anaesthetic at the entry and exit points to completely numb the area.
How long will thread lifts last? 
Each treatment is delivered by a doctor to achieve optimum and natural-looking results. A thread lift is a great alternative to surgery and, results can be seen immediately after the treatment. With Silhouette Soft thread lifts, the rejuvenation effects will begin to show after three months, and the results can last up to and over one year. The threads are completely biodegradable and safely absorbed by the body over 10-11 months. 
What happens after thread lift treatment? 
At The Skin Investment Clinic, thread lift treatment is performed by a doctor who will conduct a post-treatment review to ensure you are happy with the results. They will also check in with you post-treatment and answer any questions that you may have. 
How many treatments will I need? 
This entirely depends on the type of lift needed and your goals. We provide an in-depth consultation with Dr. Brazzini and this will be discussed in the consultation along with your bespoke treatment plan. Results can last up to 12 months. 
What is the aftercare? 
Try to avoid extreme facial movements for the first 12 weeks post-treatment - such as not opening your mouth or smiling too hard. Your face will be sore for a few days. You can always take pain relief if you are in any discomfort. Use a cold pack if required to reduce swelling. Avoid hot saunas and baths for at least three weeks and avoid dental surgery for two weeks. Avoid any facials or aesthetic treatments on the face for four weeks.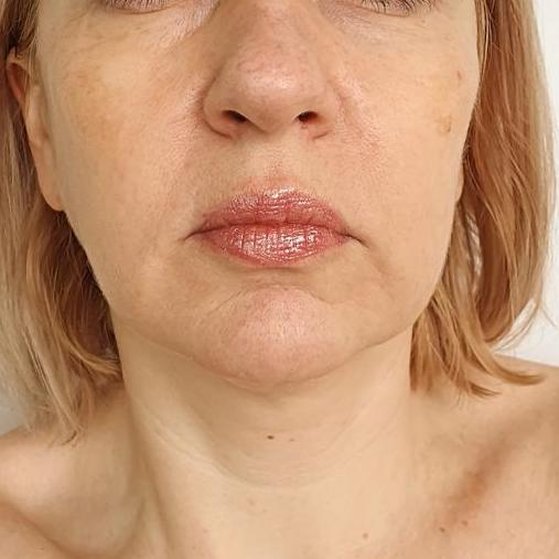 Before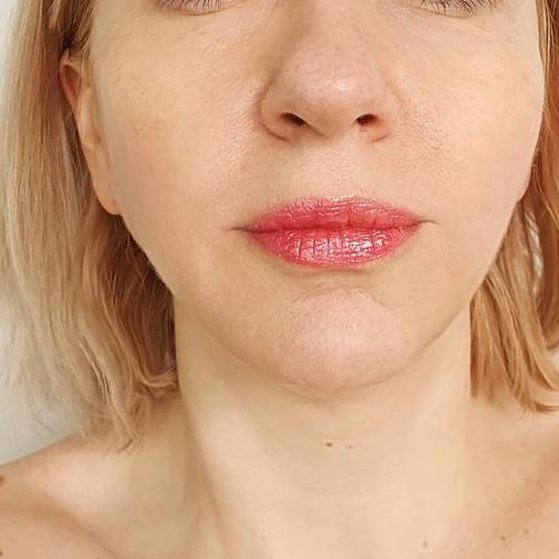 After