Expert Advice |

How To Reverse Sun Damage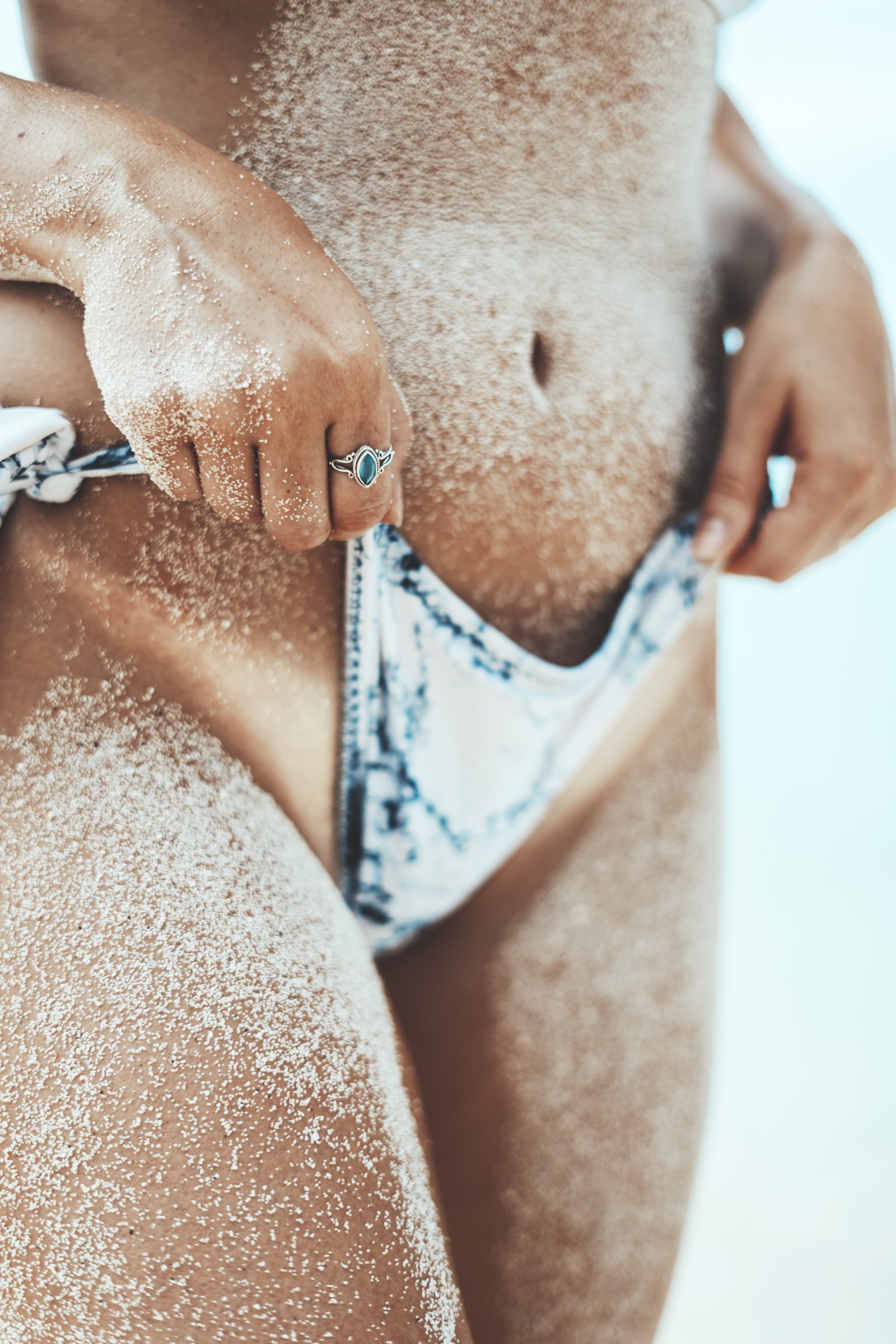 Who doesn't love soaking up the sun all day? Whilst most of us relish the opportunity to lie on the beach or by the pool all day turning a lovely shade of bronze, this can cause serious damage to skin; a tan might look nice now, but could be dangerous later on.
The Science.
The skin is the body's largest organ; it's a barrier that protects us from the elements, produces vitamin D and protects us from the sun's harmful rays. Sun damage is more than skin deep. Whilst it causes sun spots and wrinkles (the tell-tale signs of aging skin), UV damage can also alter the DNA of your cells, speeding up the ageing process and causing bigger problems, like cancer.
Naturally, this probably isn't what you're hoping for your skin. Rest assured, you don't have to sacrifice your tan to protect yourself from these issues. You heard us, you can still tan and protect your skin!
How?
All you sun worshippers will be pleased to know that there are actually several ways to take care of sun damaged skin. What works for you will depend on your skin type, so it's a good idea to talk to a skincare professional who will be able to advise you on the best regime.
1) Exfoliate the right way 
A sure-fire way to banish blotchy skin for good. The build-up of dead surface skin can cause blotchiness, blemishes and uneven tone. If you're a fan of self-tanning, this build-up can also cause products to 'cake' making skin look dirty.
Proper exfoliation is the best way to create bright, smooth skin. But your normal exfoliation routine probably isn't enough; normal scrubs tend to be uneven and won't leave you with the result you're after.
Chemical exfoliation is a great alternative, dissolving the dead cells instead of scrubbing them away. The Skin Effect chemical exfoliants use active ingredients to remove excess dead skin that's stubbornly holding onto too much pigment.
If you suffer from sensitive skin, microdermabrasion is probably your best bet, and is just as effective! Microdermabrasion sloughs off the top layers of skin, gently ridding you of dull and tired cells whilst stimulating cell regeneration and collagen production. Perfect for a healthy, youthful glow!
2) Tackle the melanin
Excess melanin is the culprit for brown splotches, and it's your body telling you you've been exposed to too much UV radiation. The cure? A blast of oxygen. Our oxygen facial works to stop the skin's uneven production of melanin, lightening brown patches in the process.
3) Don't burn!
Burning is not the way to get a sun-kissed look, and is no fun either! Use sun screen every day, even when it's cloudy, to maintain improvements and prevent any additional damage. Use a cream labelled as 'broad spectrum', with an SPF of at least 15; we love Algologie's Fleur de Mer, perfect protection for your face. One last tip: make up that contains sunscreen usually isn't strong enough!
4) Arm yourself with antioxidants 
Antioxidants are the true skin superheroes, and popular ingredients include vitamin C and vitamin E. These skin saviours can tackle the majority of sun damage before it even happens. They also help boost collagen production, reversing aging, brightening pigmentation and strengthening the skin's protective function. Even more impressive, antioxidants help the skin to fend off cancer, all whilst ridding you of wrinkles and sagging skin!
If that's not a reason to use an antioxidant infused product and eat plenty of berries, we don't know what is.
5) Hydrate 
As much as we love the summer, exposure to the sun, chlorine and salt water can dry out your skin. Choose a moisturiser with AHA or a serum with hyaluronic acid, to plump up dry skin around your eyes and stimulate collagen production, as well as keeping skin hydrated, dewy and fresh.
6) Anti-wrinkle injections
Those niggly fine lines and wrinkles are usually a direct result of sun exposure and the dry skin that comes with it.  Anti-wrinkle injections and dermal fillers are great for temporarily smoothing surface skin creating a rejuvenated, youthful appearance, with no sun damage in sight!
Skin is what we love, and we're all about finding the best treatments for you! Get in touch to book your appointment and talk to a skin professional about how best to care for your skin.