Treatments |

Acne Scarring

Permanently reduce or remove acne scarring to reveal smooth, healthy skin.

If you have experienced acne, we understand it can be very distressing, affecting your self-confidence and wellbeing. Once your acne has cleared, you may find you have some pigmentation and scarring, which occurs in around one in five people. Please be assured there are treatments available at the skin investment clinic to help you regain your confidence and live life without worrying about your skin. Acne scarring can be treated effectively with a range of innovative treatments which drastically reduce or remove scars completely. Our qualified skin experts will give you expert advice and support throughout your journey with us.

According to the British Skin Foundation 28% of the UK population suffers from acne and 95% of acne sufferers say it impacts their daily lives, so you are not alone.

We have a proven 3 step process to help treat your acne.

Step 1: Book a non obligation consultation with an experienced skincare expert to look at your acne scarring.

Step 2: Visit our skin clinic and meet your skincare expert for a one to one consultation. During this consultation the skincare expert will:
Assess your acne scarring and recommend the best treatment for you

Explain the procedure, recovery, likely outcomes and costs

Go through your post medical history

Answer any questions you have regarding the treatment
Step 3: Begin your acne scar treatment in a clinical environment
What causes acne scarring?
Acne scarring can develop as a complication of acne. Any type of acne spot can lead to scarring and scarring is more common when nodules and cysts are present. It is caused when the body works extremely hard to heal the wounds caused by acne which leads to an excess of collagen build-up in the skin. This collagen can stay in place permanently which causes acne scarring.
What is the best treatment for acne scars?
At skin we offer a range if treatments to combat all different types of acne scars. You'll need a consultation with a skincare expert so they can assess your scars and develop a treatment plan tailored to you. We use skin peels and microneedling to treat acne scars.
Will acne scars heal?
There are different types of scarring, ice pick scars (small deep holes), rolling scars (uneven skin) and boxcar scars (craters in the skin). Some scars may improve slightly on their own depending on the severity and some scarring will be more stubborn than others. Dark spots on the skin (usually red, brown or purple) are very common and aren't true acne scars. This is called post – inflammatory hyperpigmentation and will be much easier to treat than deeper scars and might heal over time. Other acne scars can be permanent if left untreated. Scarring can also be increased if spots are picked, so it is very important to avoid this.
Frequency Asked Questions
How long does it take for acne scars to go away?
Before we know the answer, it is important to determine the type of scar which we will do in your initial consultation. It is essential we wait until your skin is almost cleat of acne to begin treatment. As an example, many of our clients see great results from microneedling where a course of 6 is required every week, so you may be looking for a minimum of 6 weeks to see a substantial results. With chemical peel cosmelan treatment many clients experience amazing results after just one treatment.
How will I feel during my acne scarring treatment?
In microneedling treatments , there may be some very mild discomfort but anaesthetic cream can be used before the treatment if necessary. Cosmelan peel can also cause a few weeks of discomfort as the skin resurfaces.
Is acne scarring treatment for me?
The treatments we offer to combat acne scarring are effective for most people. If there are any issues with your suitability for treatment, your skin expert will discuss these with you at your initial consultation.
How long will the results last?
In most cases, the results will be permanent, however, if you suffer from acne again after having acne scarring treatment, there is a risk that new scars will form and you will require further acne scarring treatment.
I still have active acne, can I begin my acne scarring treatment?
No. you will have to wait to begin your acne scarring treatment until your skin is relatively clear. Any treatment can irritate your skin which can often be painful and sensitive.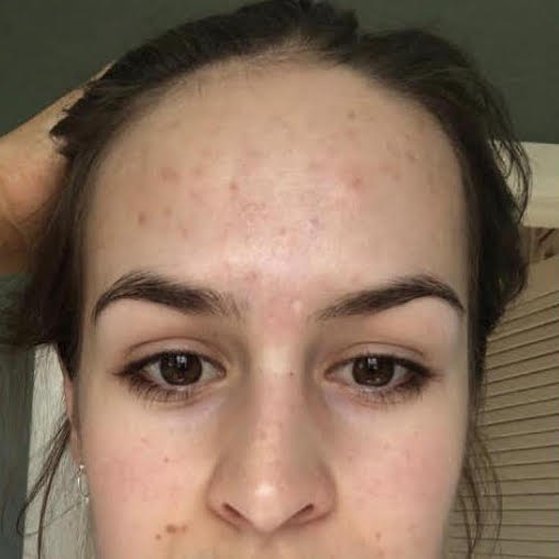 Before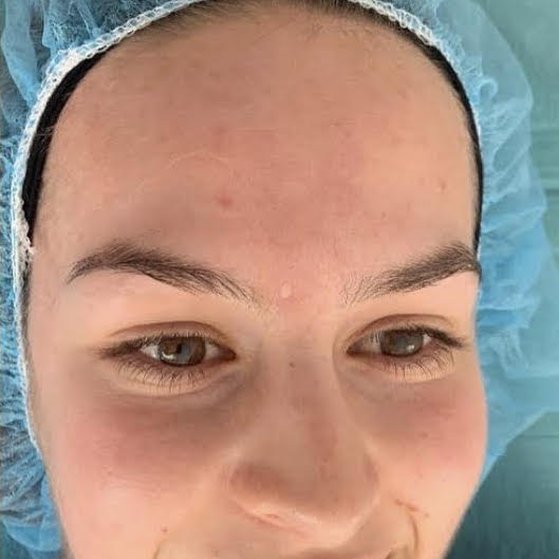 After